Abilene & Smoky Valley Railroad
When you leave the historic 1887 Rock Island Depot in Abilene, a 100 year old steam engine leads the way to the city of Enterprise through the Smoky Hill River Valley. The A&SV is 10 and a half miles of scenic excursion through scenic central Kansas.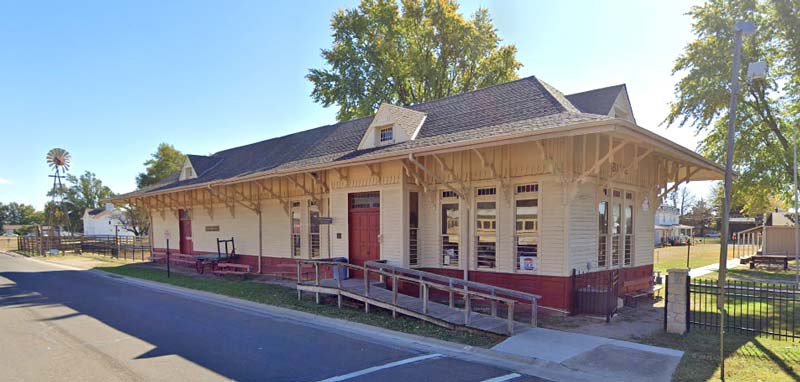 A Brief History of the A&SV Railroad
The railroad has the only operating steam locomotive in the State of Kansas. The Abilene and Smoky Valley Railroad Association is a non-profit that manages the operations of the railroad. It was formed in 1993 to educate the public about the history of America's railroads and how that history impacted the Abilene area. There are several ways they do that, but among them is the restoration and preservation of historic railroad equipment.
The A&SV is home to Santa Fe #3415, a 4-6-2 Pacific-type locomotive that was built by the Baldwin Locomotive Works in 1919. It was donated to this railroad in 1996 where it was restored and put back on the rails in steam. #3415 had pulled passenger and freight trains for the Santa Fe through out Kansas prior to being retired in 1954, so Ailene is home for this steam locomotive.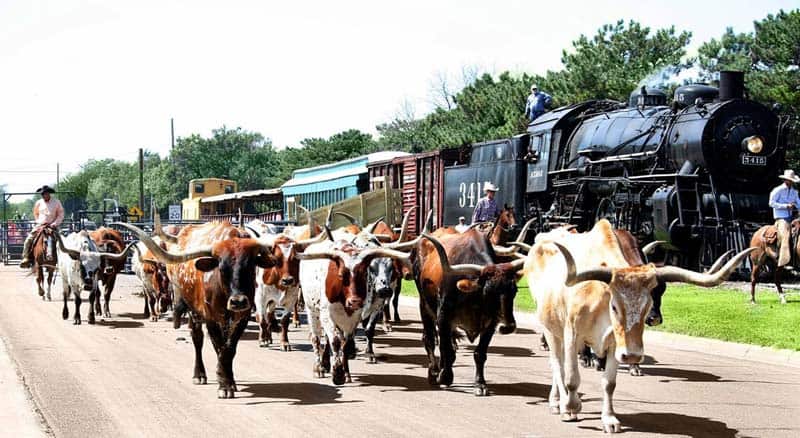 Another major highlight of this railroad is the Hoffman Grist Mill, which is located in Enterprise. This flour mill is named in tribute to Christian Hoffman who built the first flour mill in the area in 1869 and was instrumental in the founding of the city of Enterprise. Visiting by rail or road, you can visit the flour mill and can even purchase flour produced right there – in a mill built more than a century ago!
Plan a Visit
The railroad operates throughout from May to October with a variety of ride options (Steam and diesel) available. From regular passenger trains to dinner trains or just a steam train excursion. For more info, tickets prices and the train schedule, visit the Abilene and Smoky Valley Railroad website or call 785-263-1077. Enjoy a special excursion through the gorgeous farmlands of Abilene and the scenic Smoky Hill River countryside with a century-old steam locomotive in the lead!